Home
Is the 2019 Audi e-tron® Better than a Tesla?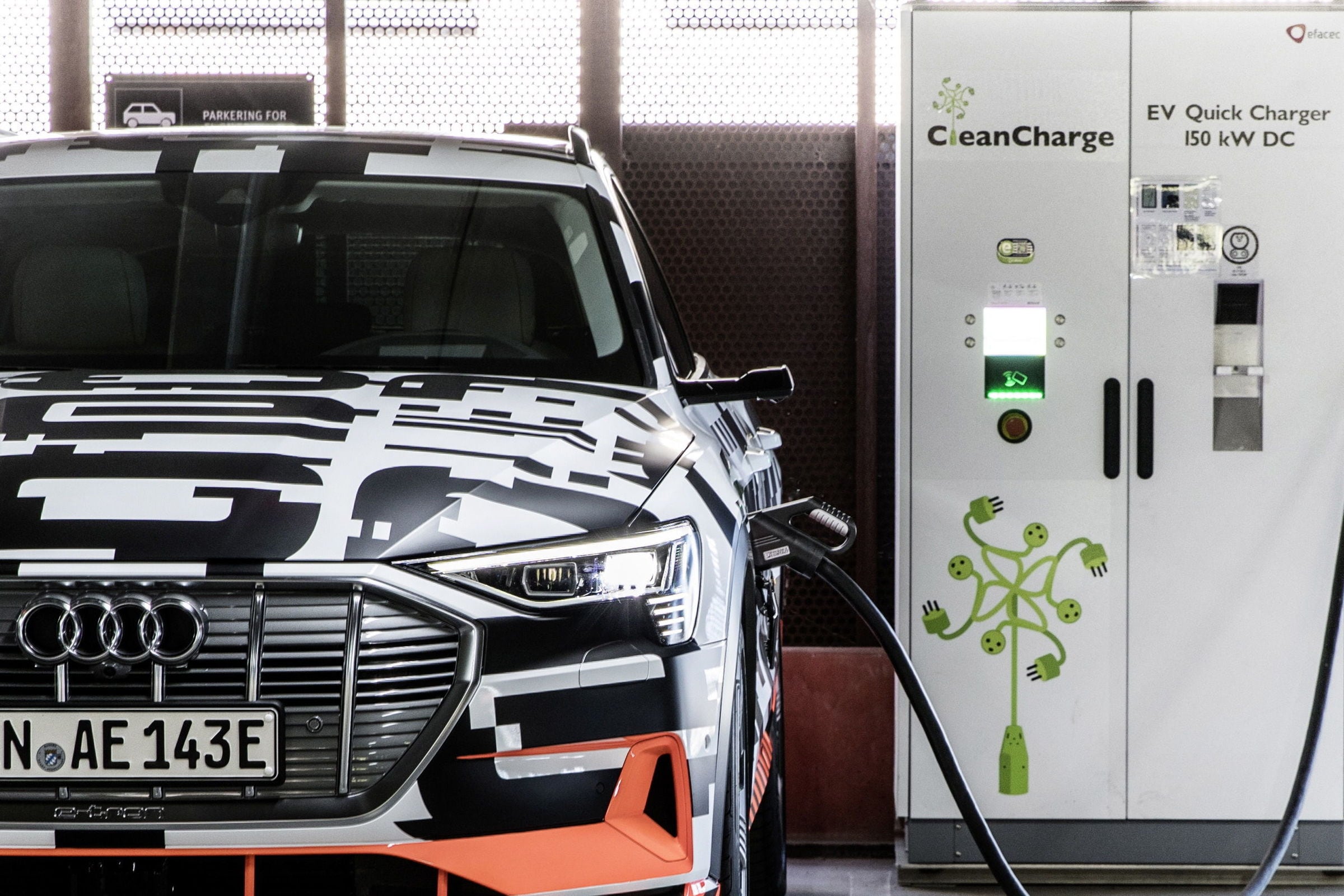 Many people probably think of Tesla when someone says a luxury electric car, but that is all about to change. In the upcoming months, Audi will release the 2019 e-tron® EV. Why choose the 2019 Audi e-tron® over Tesla?
The Performance
Audi wants their guests to have a battery that lives up to the luxury brand name. With that, they have created a 250-mile range vehicle. That's more than Tesla's standard 220-mile range. And Audi doesn't charge you thousands more for it.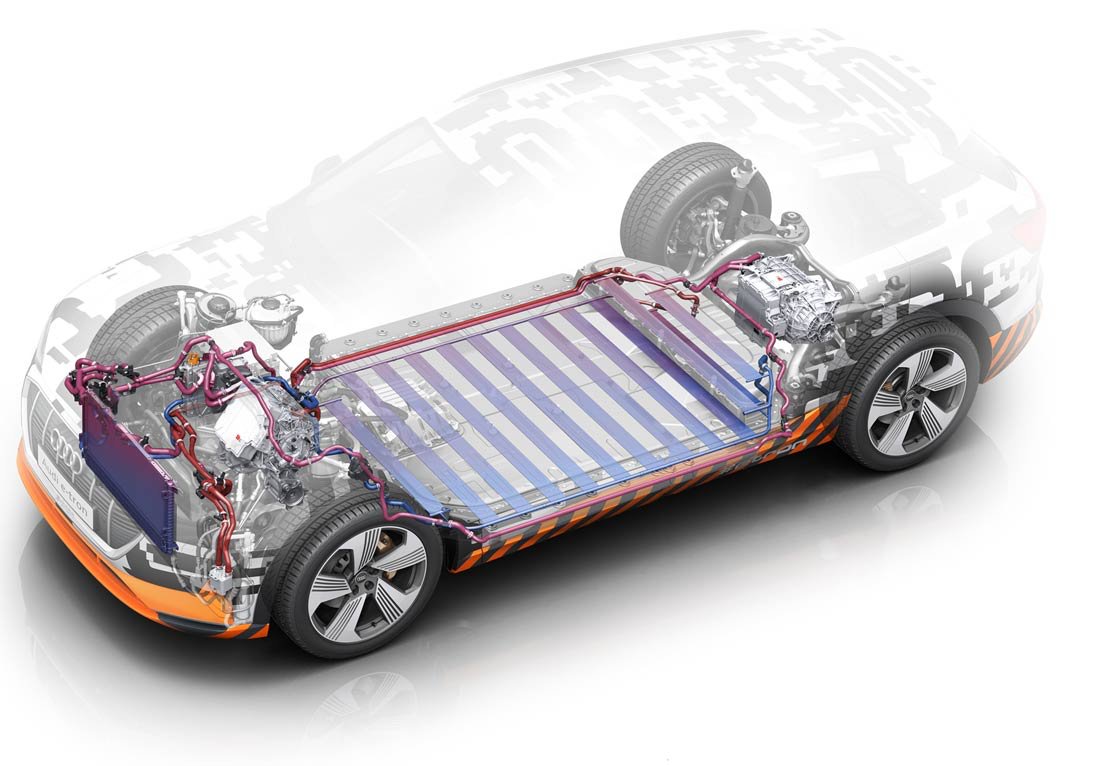 2019 Audi e-tron® Prototype vehicle is shown throughout the article; not available for sale. Photo Courtesy of Audi USA.
The batteries in place are created for all conditions. With its 95 kWh pack sitting on the floor of the car, it is composed of 36 cell modules. Each cell contains a dozen individual, flat battery cells. They are shaped to have high density with the volume while being integrated with a liquid cooling system. The car is ensured to stay in its "feel-good range" to perform at its best in all conditions and keep you safe in case of an accident. Don't worry, the cooling lines will not be in touch with the battery fluid.
Its German roots are not forgotten either. The e-tron® is able to maintain terrific velocity on or off the highway.
Charging
Audi will offer 2 different chargers depending on your at-home setup, 11kW or 22kW. Because we know the value of time, the 2019 Audi e-tron® car can fully charge in either 8.5 or 4.5 hours. Significantly better than Tesla's 9.5 hours for a full charge.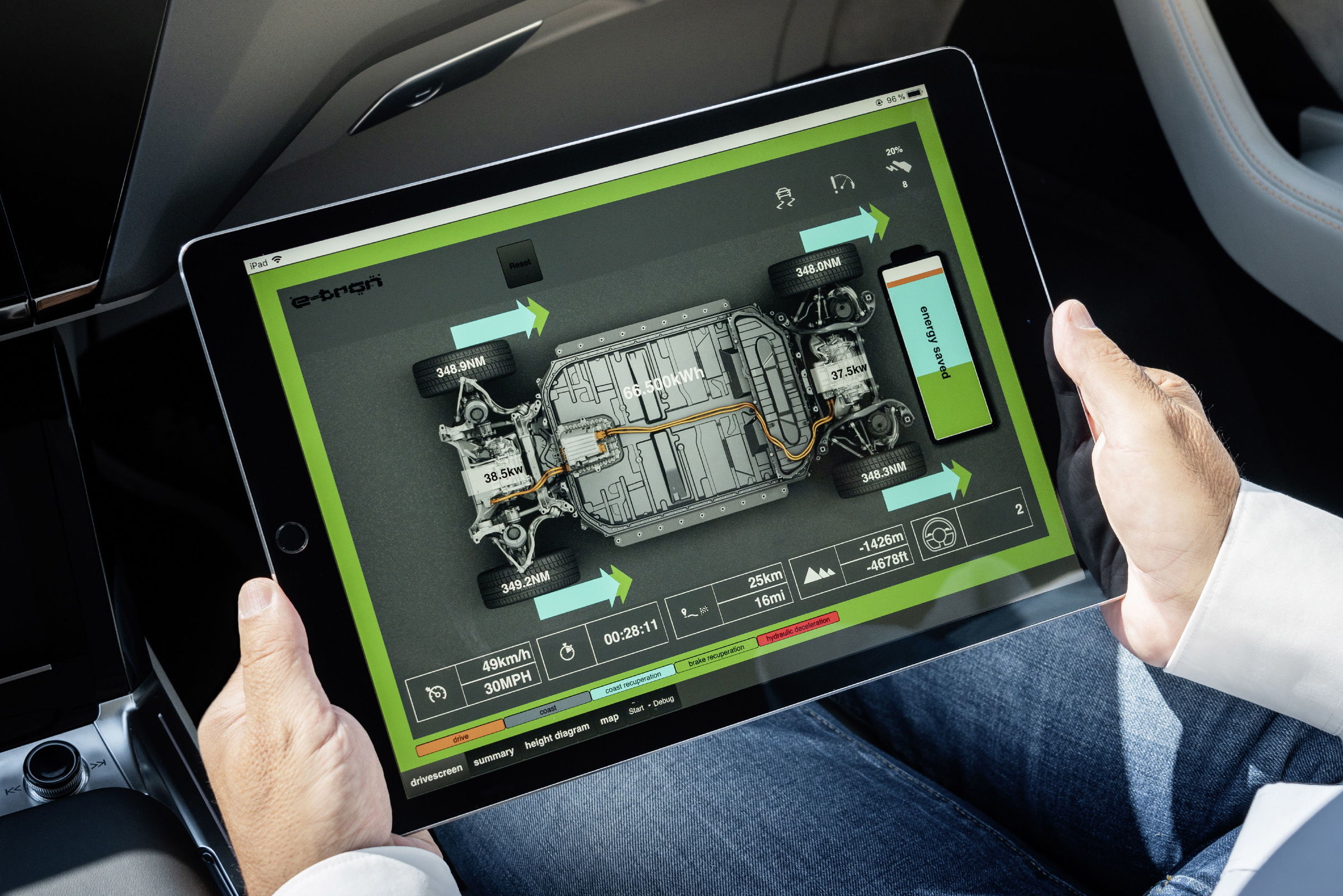 Audi has also partnered with Volkswagen group brands plus Daimler, Ford, and BMW to build charging networks across Europe. Meanwhile, in America, Volkswagen brand is partnered with Walmart and they are building an Electrify America network to have a planned 290 stations by the end of 2019. Unlike Tesla, these chargers are developed to industry standards and help the industry as a whole, not just one brand.
On the go currently, you can rely on a growing network of over 15,000 public charging stations and 39,000 outlets ready to charge your 2019 Audi e-tron® 80% in about 30 minutes.
Spacious and Stylish
From what we have seen, many electric vehicles are on the smaller side, like Tesla. Audi's e-tron® is built to provide more space, similar to the Q7 SUV. Nothing is compromised here.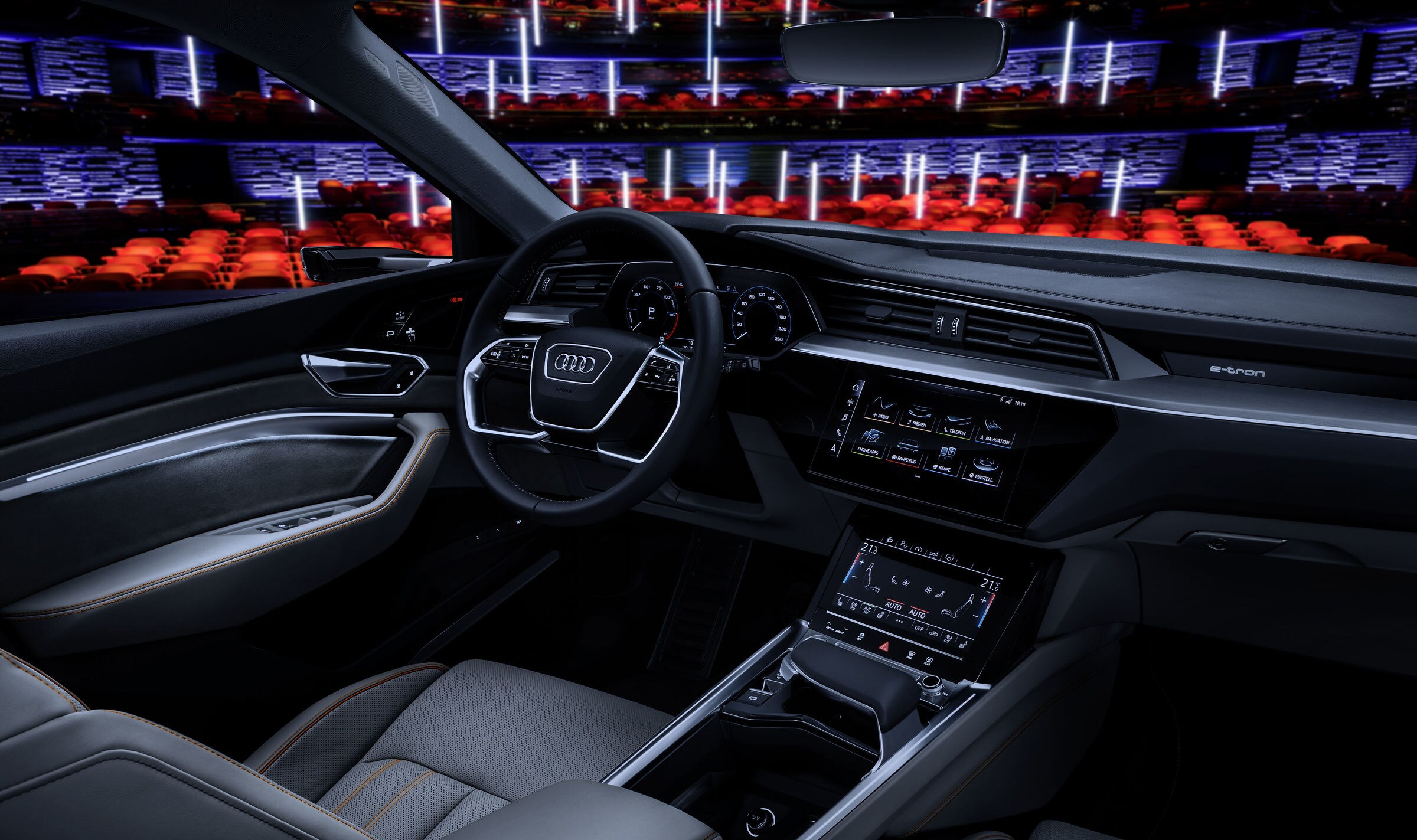 Ready to order your 2019 e-tron® now? Call  to reserve today!