Home
2019 Audi e-tron® Overview + Early Access!
2019 Audi e-tron® Early-Access — Reserve Today!
Prototype vehicle is shown throughout the article; not available for sale. Photo Courtesy of Audi USA.
2019 Audi e-tron® leads off Audi's solely electric vehicle—the future energized to go the horizon.
Charged to Go Far
The first purely electric Audi vehicle will offer long-distance trips on a single charge with its 95 kWh battery engineered for both AC and DC charging via widespread SAE Combined Charging System. While at home, a 9.6 kW AC charger is intended to provide a full charge overnight. Just plug in at night, and wake up to a fresh charge!
Charging Stations are Everywhere!
Forgot to charge at home? No worries! In about 30 minutes, a 150 kW DC high-speed public charging station will deliver you with 80% battery. (Charge while you're at lunch break and monitor your 2019 Audi e-tron® with the Audi mobile app; it's 10 minutes quicker than Tesla's charger! You can even pre-heat/cool the vehicle before getting into it!)
You can rely on the increasing network of over 15, 000 public charging stations with over 39, 000 charging outlets implemented to replenish your 2019 Audi e-tron®.
Fleet acceleration yielded by two electric motors generates nearly instantaneous torque — and an unmatched driving experience. An electric motor is installed on every axle, dispensing power more efficiently. The brand-new electric quattro® all-wheel drive helps provide extraordinary control and confidence in a variety of driving situations.
The 2019 Audi e-tron® will utilize a dedicated cooling system that will retain the battery operating at an optimal temperature and guarantee repeatable performance.
Safety? Don't Worry?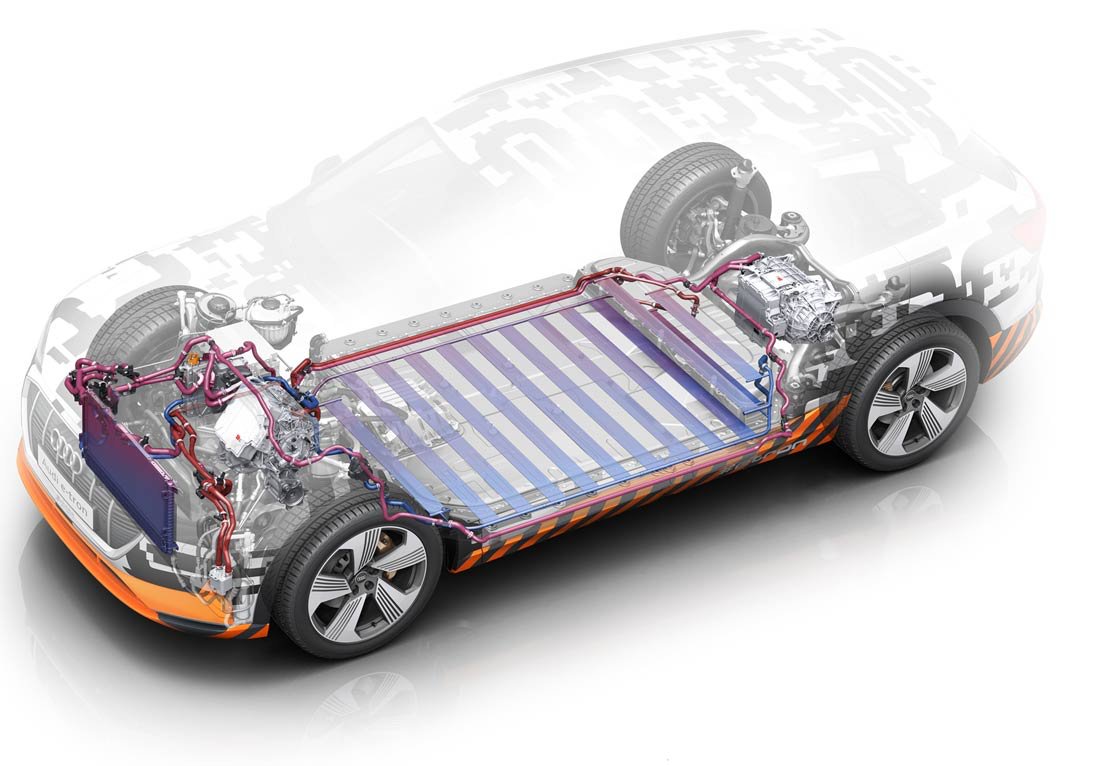 Located under the vehicle to improve driving dynamics, the battery pack is outlined to be compact and sleek. Having undergone thorough crash testing, the substantial casing of the 95 kWh battery is intended to heighten safety in an instance of a collision.
Sound of Silence
The 2019 Audi e-tron® gives an outstanding acoustic experience — or lack thereof. Masterfully devised by Audi sound engineers, the near-soundproofed engine, dual-pane windows, and exceptional sealing to reduce road and wind noise all sum to a sublime ride.
If you're ready to order your 2019 Audi e-tron® now, get an early access reservation today!