Home
Your Fletcher Jones Southern California Summer Itinerary
Where the cacti thrive, the palm trees sway, and the golden hillsides cascade into the sparkling seas of the Pacific. Your destination? Welcome to Southern California (SoCal).
Think back to some of your favorite memories. Chances are some of them took place in the summer. The reason being? Summer is a time to fuel your desire for adventures and create new memories. Let's make this summer of 2017 one to reminisce on.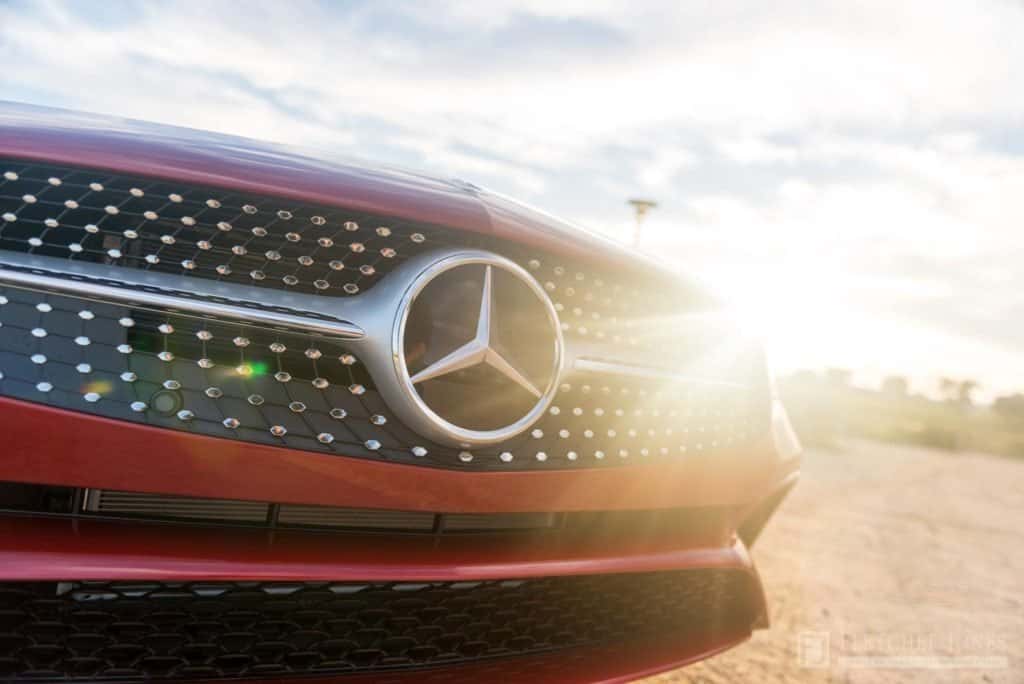 Take a look at your Southern California must-see-and-do itinerary.
Step Back in Time
First Stop? San Diego. With a rich abundance of culture, San Diego is the place to be. Whether you're a first timer or a San Diego local, you can always find something new to discover. Take a stroll through Old Town State Historic Park to shop handcrafted items or take a tour of the haunted Whaley House Museum.
The fun doesn't have to stop when the sun goes down. Check out San Diego's Historic Gaslamp Quarter; the mecca of San Diego's nightlife scene. This cosmopolitan playground offers an array of fine dining, craft cocktails, music and more.
Your Tranquil Getaway
Looking to get away from the city lights? Escape into the tranquil settings of Carlsbad by making your stay at the Four Seasons Residence Club Aviara just north of San Diego. Bathe in some of the most pristine beaches on the Southern California coastline or take a trip to explore the restored Spanish colonial missions.
A Desert Oasis
As you wake up refreshed from your pleasant stay at the Four Seasons, pack up your belongings into your spacious Mercedes-Benz S-Class and make your way up to the Sonoran Desert to Palm Springs. With its modern architecture and Vincent Van Gogh-inspired walkways, this desert oasis is an artist's dream.
Wine Country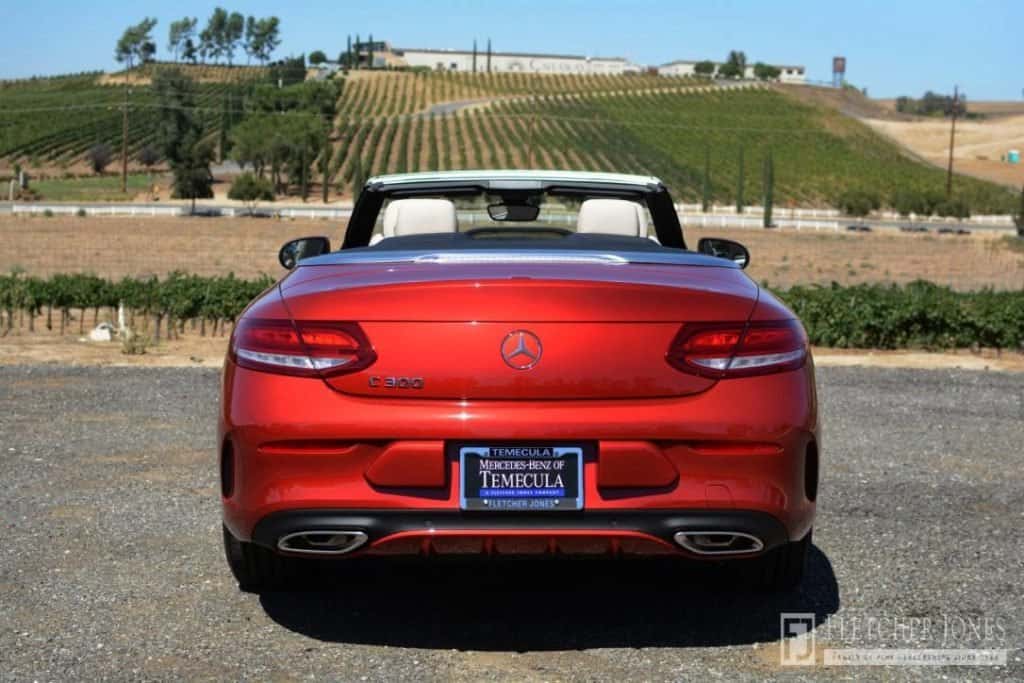 Let's take an adventure through wine country in the beautiful vineyards of Temecula, specifically, Ponte Winery. Much like Fletcher Jones, Ponte Winery sets the benchmark for great service. Indulge your taste buds as you sip on a chilled glass of Chardonnay and gaze upon the lush pastures of Temecula Valley.*
The Real Orange County
Next on the list? Orange County. You may know it as the home to the Desperate Housewives and Disneyland Resort, but Orange County has a whole lot more to offer.
Take a trip to the majestic waters of Crystal Cove State Park nestled between Laguna Beach and Corona Del Mar in Newport Beach. Get lost in the wonders Crystal Cove State Park has to offer with over 2,400 acres of backcountry wilderness, 15 miles of trails, and 3.2 miles of beach.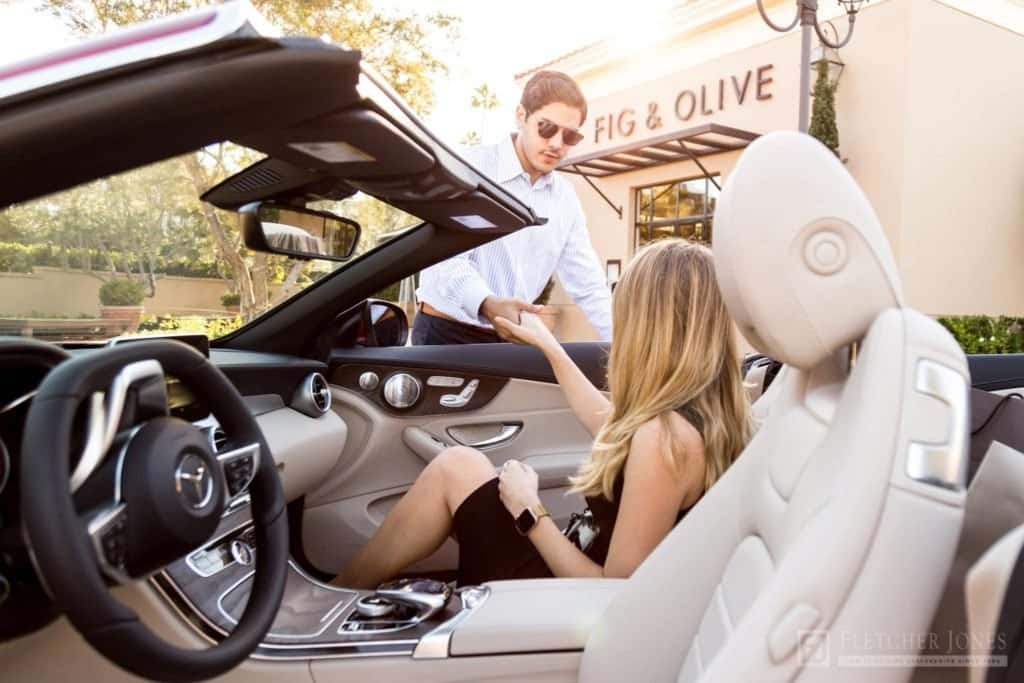 Hungry? Make your dinner reservations at Fig and Olive and grab a cocktail with a friend. Its mouthwatering Mediterranean dishes will make you feel like you've entered the French Riviera.
They don't call it "Surf City" for nothing.  Strap your surfboard onto the Mercedes-Benz G-Class and cruise over to Huntington Beach where a consistent year-round swell and a 10-mile coast make this spot a surfer's paradise. With five unique beaches to choose from, the beaches here are perfect for beginner to even the most seasoned shredders.
Revv through Rodeo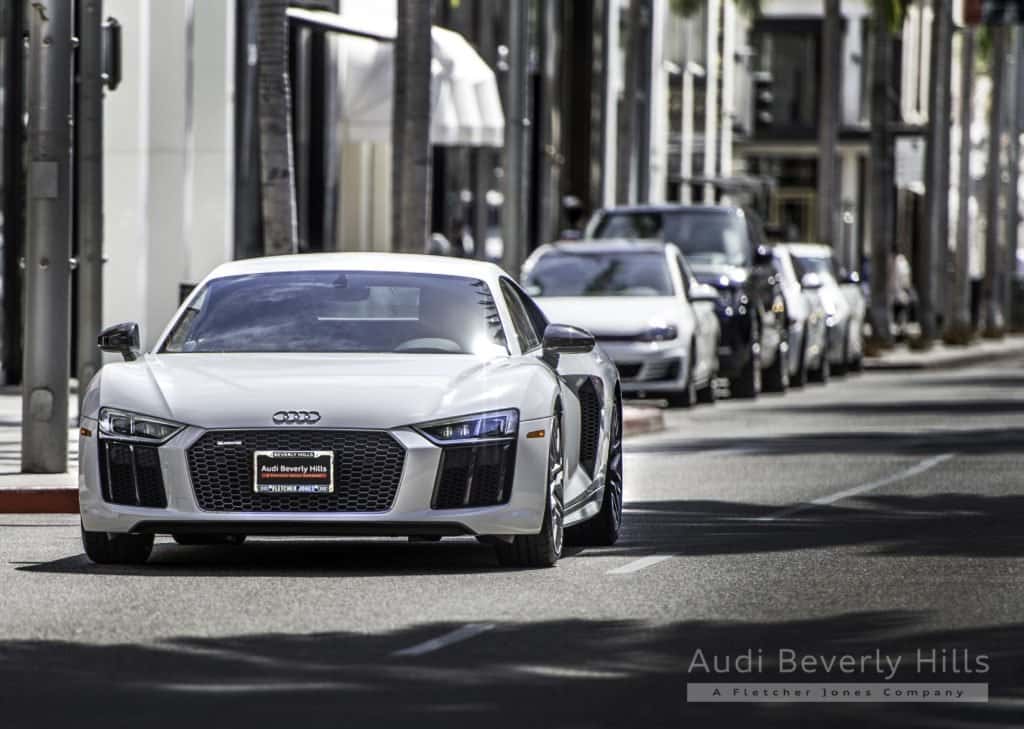 Make a bold statement in the Audi R8 when you hit the streets of the 90210. Cruise through Rodeo Drive and pamper yourself with those new Gucci slip-ons you've had your eye on.
Something for Everyone
You can't make your way up north without stopping to enjoy the famous Santa Monica Pier. Buckle up the kids in the Mercedes-Benz E-Class and journey to this national icon. Come to fish, play on the thrill rides, or simply take a peaceful walk to enjoy panoramic views of the Pacific, the Santa Monica Pier is a must-see stop.
Top Down Sun Down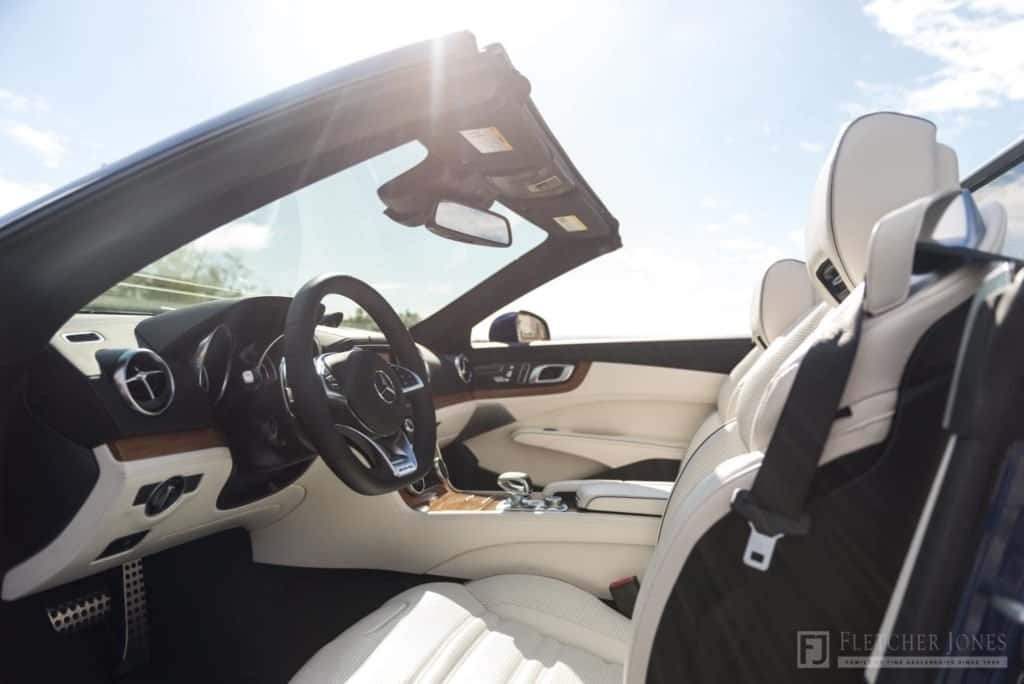 Drop the top on your Mercedes-Benz Cabriolet, turn on Miley Cyrus' new single, "Malibu," and soak in the seaside breeze as you cruise through the Malibu coast.  Make it a romantic evening as you stroll through El Matador beach and gaze at the sunset.
"The Galapagos Islands of the North"
Some call it the "American Riviera," but we call it a traveler's paradise. Parade through State Street if you're after cute boutiques and ample shopping. Don't worry. The Mercedes-Benz G-Class has plenty of room for all those shopping bags. If you're seeking an unforgettable excursion, island hopping through the Channel Islands National Park should be added to your bucket list. Kayak through Anacapa Island, camp Santa Cruz Island, hike Santa Rosa Island and San Miguel Island, and finally explore wildlife on Santa Barbara Island.
Your Dream Car Awaits

Start your summer off by getting into your dream luxury vehicle. With Audi and Mercedes-Benz locations all over Southern California, we're confident Fletcher Jones will find you the exact car you're seeking.
Check out all of our locations here.
Happy travels!
*Please remember to drink responsibly.