Home
Meet Patrick Hutchison, Business Development Sales Representative
In the next installment of our Employee Spotlight Series, we are highlighting Patrick Hutchison, a Business Development Sales Representative for Mercedes-Benz of Ontario. Read about his journey with us here!
Growing Up In Orange County
Patrick is an Orange County local. He shares, "Growing up here, you catch on to how everyone knows Fletcher Jones." He left the area to attend the University of Arizona in Tucson, Arizona, to pursue a degree in Sociology with a minor in Special Education & Rehabilitation. Upon his return, he was looking to start his career and Fletcher Jones Auto Group was hiring.
Journey with FJ Auto Group
He joined our Team in 2015, working both in our Sales and Service Business Development Center. Patrick shares, "This experience allowed me to see the bigger picture of how all our departments work in tandem," and by 2017, he was working in our Sales Business Development Center for Mercedes-Benz of Ontario. He has flourished in his role with his deep understanding of dealer operations, and he looks forward to learning more every day!
JOIN OUR TEAM
Why Fletcher Jones?
Patrick says, "The management Team provides such a strong foundation for all of us to succeed; plus, we are all a bit competitive and want to do our best every day!"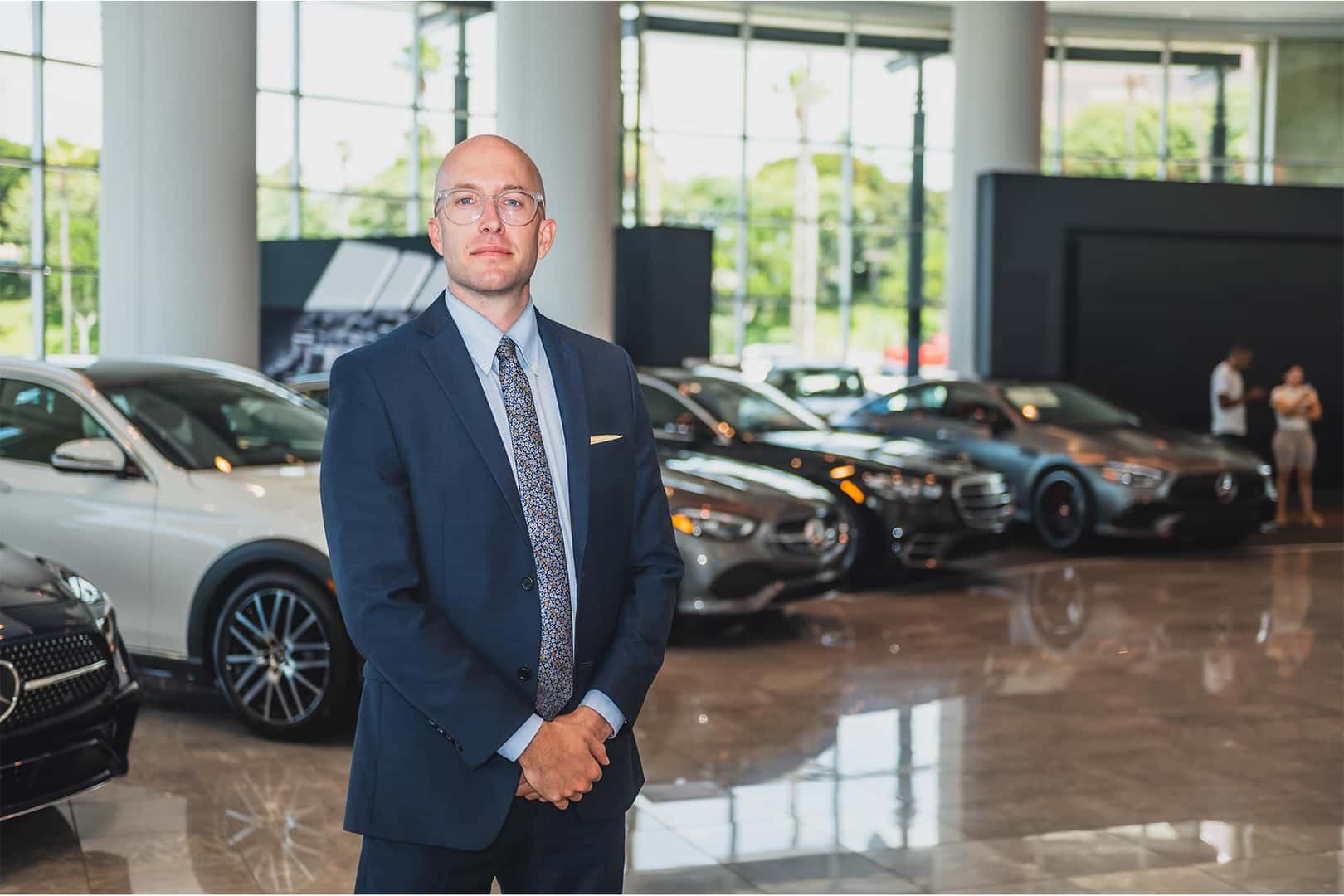 What Does the Fletcher Jones Difference Mean to You?
"The Fletcher Jones Difference means quality, reliability and accountability to me."
Patrick's Favorites
Favorite Part Working in Sales: "The individual challenges each day brings and working alongside my Team."
Favorite Memory at FJ Auto Group: "The energy when we returned back to the office after working from home."
Favorite Mercedes-Benz: "The Mercedes-AMG® G 63 SUV or Mercedes-Maybach."
Outside of Work
When Patrick is not busy assisting guests, he is staying active, spending time with family & friends, getting out of town, going to live shows and hanging by the pool.
A Message To Our Guests
"I am always available. If you have any questions, please reach out – we are here to help! It's the Fletcher Jones Difference."
And Thank You To FJ Auto Group
"I want to express my appreciation for the Fletcher Jones Automotive Group. I respect everyone here, and I notice all the hardwork."