Home
Let's Celebrate Heather Cunliffe's Journey With Fletcher Jones
"Loyal, dedicated, friendly, punctual, committed, and a confidant are top of mind when I reflect on Heather and her value to the organization." – Heather Lewis, Business Development Center Director
Here at Fletcher Jones, we are a family, always taking the time to celebrate our Teams successes and today, we would like to highlight Heather Cunliffe. As a Team Member who has always gone above and beyond to help others, it is with much honor that we celebrate her as she moves forward in her newest role as a Specialist in the Service Business Development Center.
Heather's Journey With Fletcher Jones
Heather's journey began in October 2001 as a First Impressionist and the front line of our Guest Experience. Now, with nearly 20 years to reflect on, stocked full of experiences and opportunities, she shares, "I've had the chance to do a little bit of everything which has built my foundation for my future." Her list of past roles include: First Impressions, IT Help Desk, and the Business Development Assistant in both Sales and Internet. She is a friendly and familiar face to the Fletcher Jones Team who brightens the day of anyone in her path.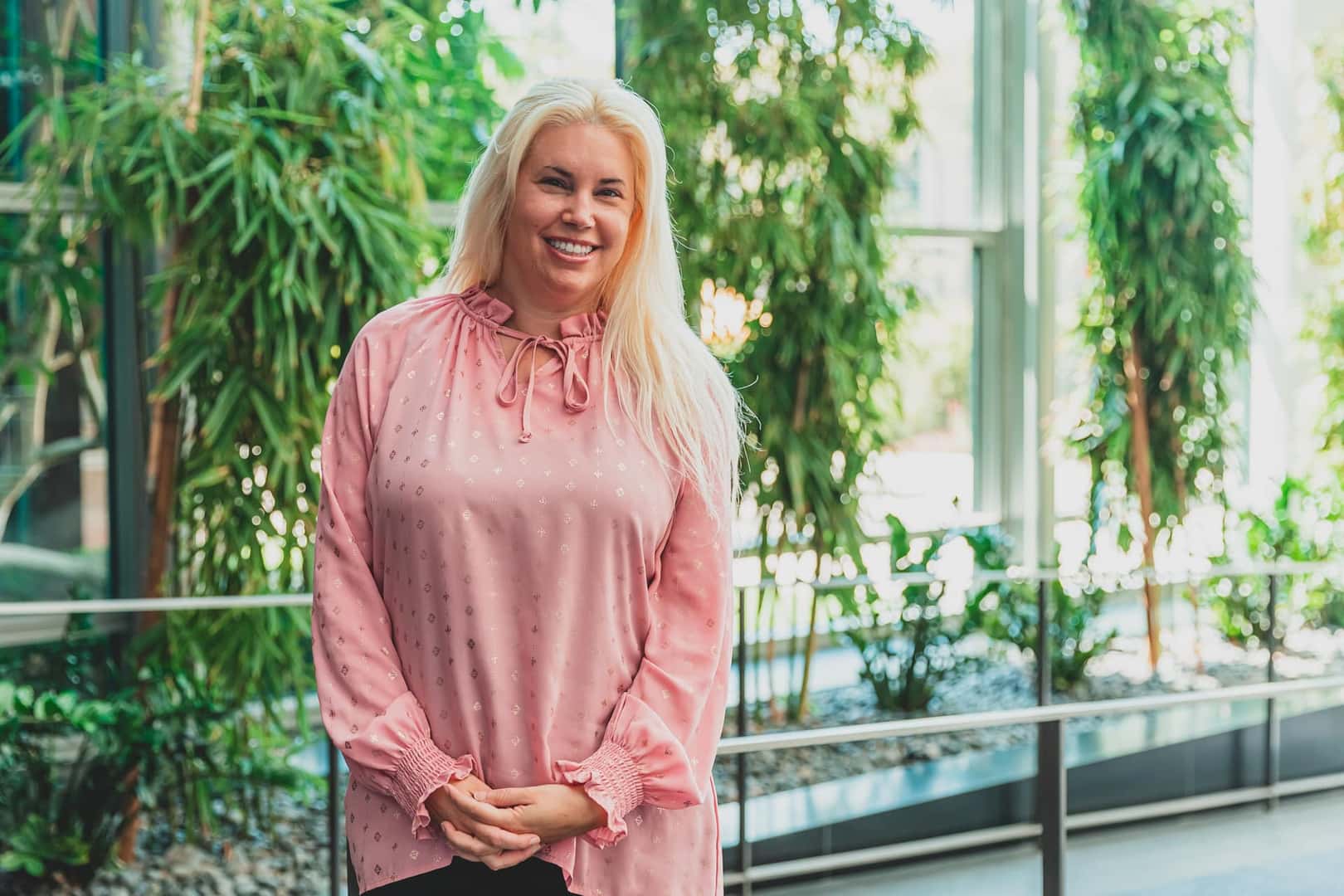 Why Fletcher Jones?
Due to Fletcher Jones' well-known name, Heather was prompted to submit an application, but she was quick to learn why the name carries so much weight. She explains, "Fletcher Jones does so much for its Team Members, always making sure everyone is taken care of and recognized." Her best example of this is how she was given the chance to prove herself and that has led to countless opportunities to support her growth.
Her Go-To Break Spot
Stereoscope Coffee in Newport Beach, CA
Outside Of FJ
Heather says, "I have a 4 ½ year old daughter who keeps me busy!"
We look forward to the years to come, Heather. Congratulations! Interested in joining our team? Check out our opportunities here!