Home
How the Fletcher Jones Team Gives Back During the 2019 Holiday Season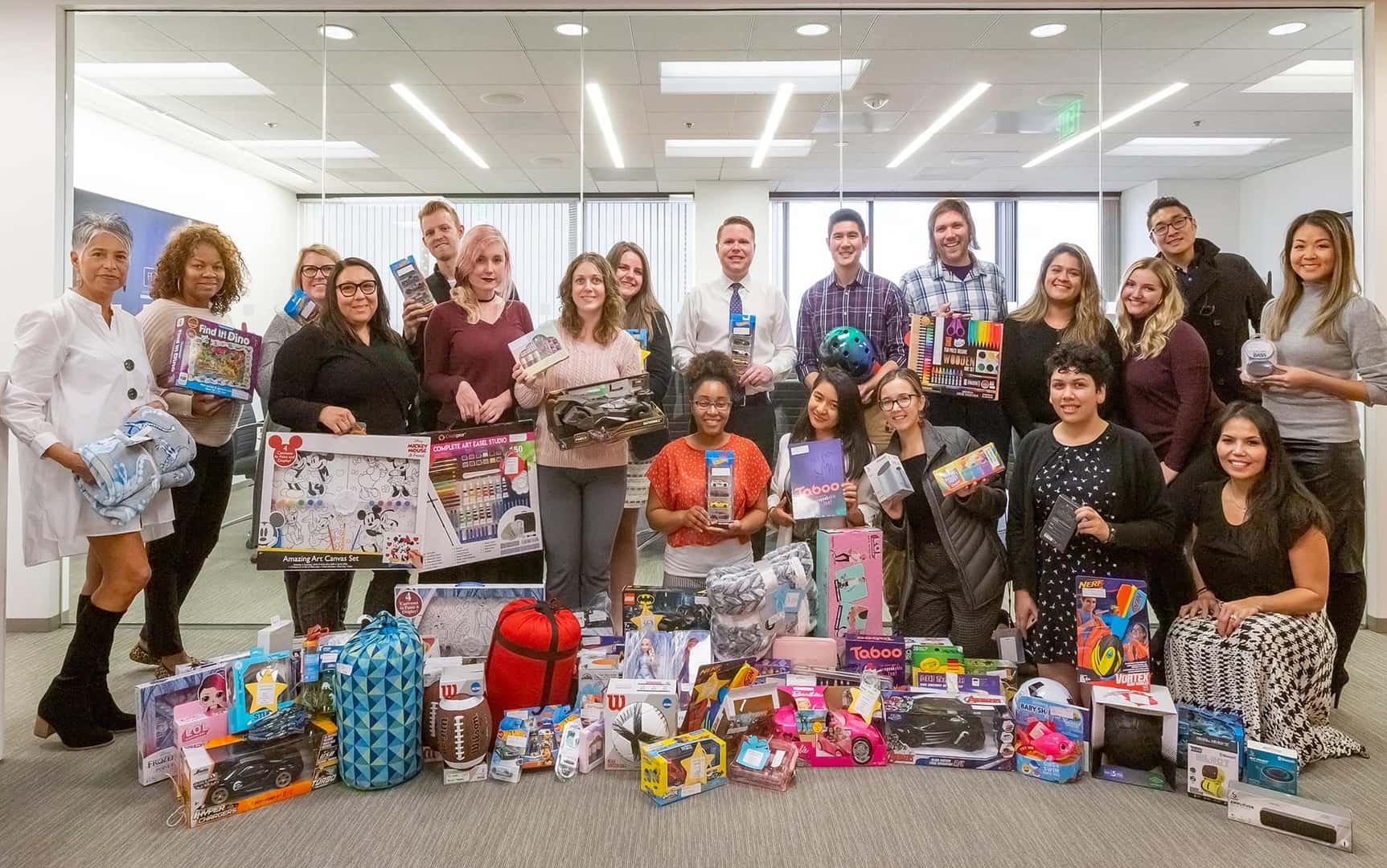 For the 2019 holiday season, Fletcher Jones Management West chose to partner with the American Family Housing Foundation for another holiday season to collect gifts for children in the foundation.
Fletcher Jones & The Giving Tree Project
During the holiday season, the American Family Housing Foundation hosts the Giving Tree Project, where the purpose is to ensure all their children receive a gift during the holiday season. The foundation puts together an ornament for each child and the child's respective wish list. From there, our team members of Fletcher Jones Management West are able to "adopt" as many children as they like and choose a gift(s) from the wish list. This year our team came together to give 50 children gifts this holiday season, which means there will be smiles all around.
What is the American Family Housing Foundation?
The American Family Housing Foundation "provides a continuum of housing and an array of services to support homeless and low income families and adults to secure a stable home, to be an active part of their community, and to achieve a self-sustaining way of life." To learn more about the foundation, visit their website.
Happy Holidays from our team!