Home
Fletcher Jones Top 7 Best Luxury Car Interiors 2018
Most of us can agree that we spend quite a bit of time in our cars, whether we're commuting to work or simply running errands across town. So why not spend that time in the utmost comfort? Take a look at Fletcher Jones' top favorite luxury car interiors!
7. Audi Q7 Premium SUV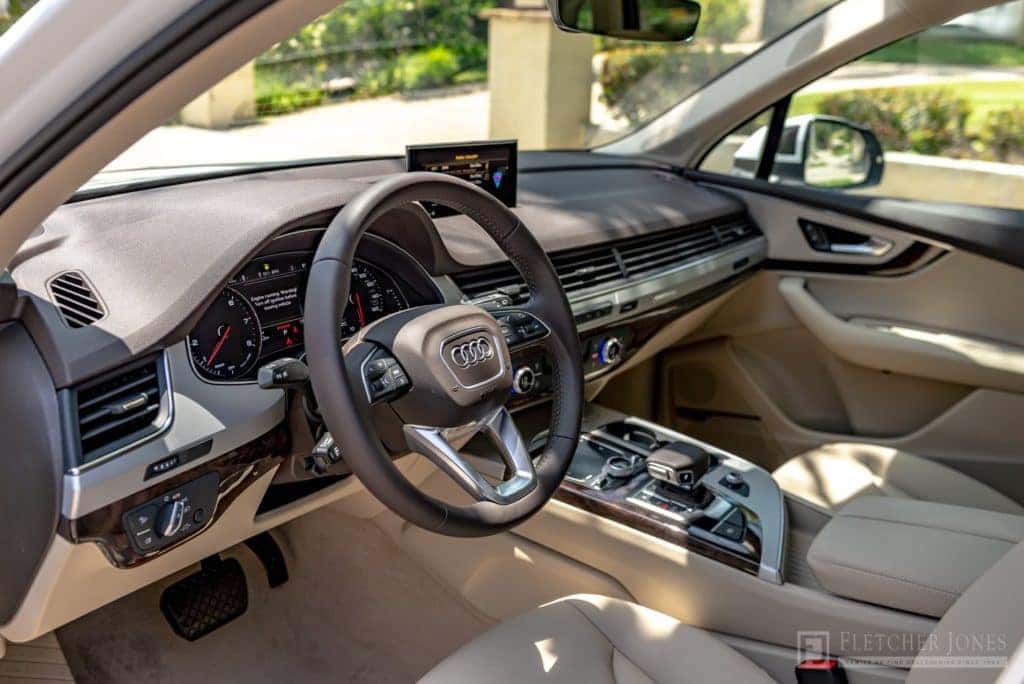 Looking for something more stylish than a minivan but with the same cargo capacity and more luxurious interior features? You should take a look at the Audi Q7. This seven-passenger luxury SUV offers 10 cup holders, available 4-zone automatic climate control, and a generous 71.6 cu ft capacity with split-folding rear seatbacks; perfect for those family road trips from Los Angeles to the San Francisco Bay Area. Read more about the Audi Q7 here.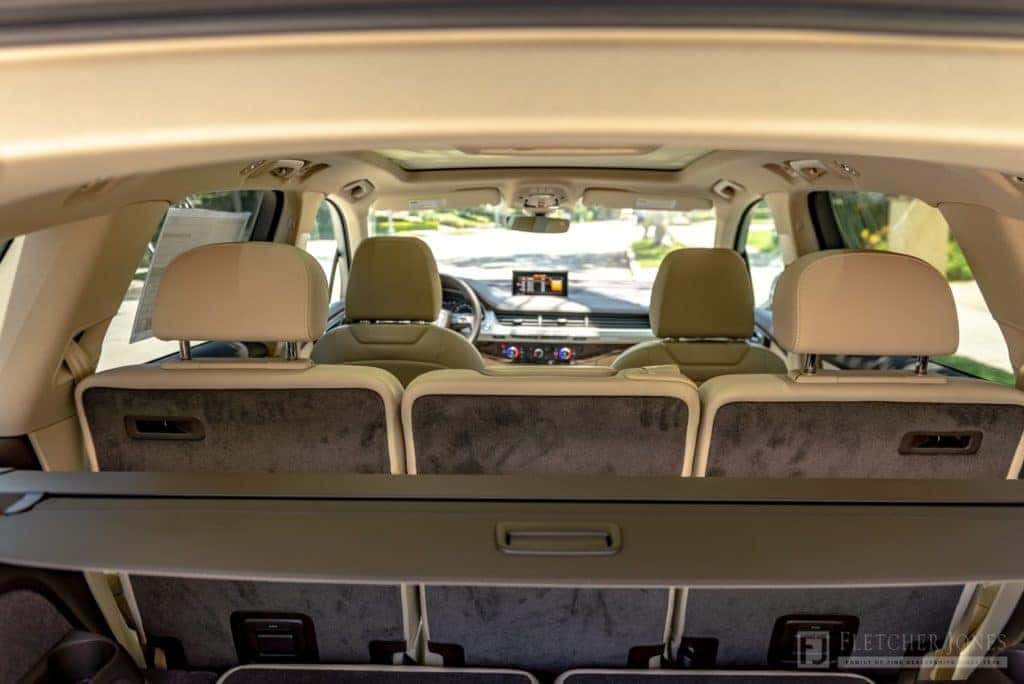 6. Porsche 911 Carrera
What makes the 911 Carrera a Fletcher Jones top pick? Aside from its beautiful Bordeaux Red leather seats and black trim interior option, the 911 Carrera is infused with over 60 years of experience in sports car construction. The sports steering wheel is based on the 918 Spyder and combine style with purism and a high level of functionality. For the first time, the 911 Carrera models include Porsche Communication Management (PCM) including online navigation module with real-time traffic information, voice control system and mobile phone preparation as well as Connect Plus module.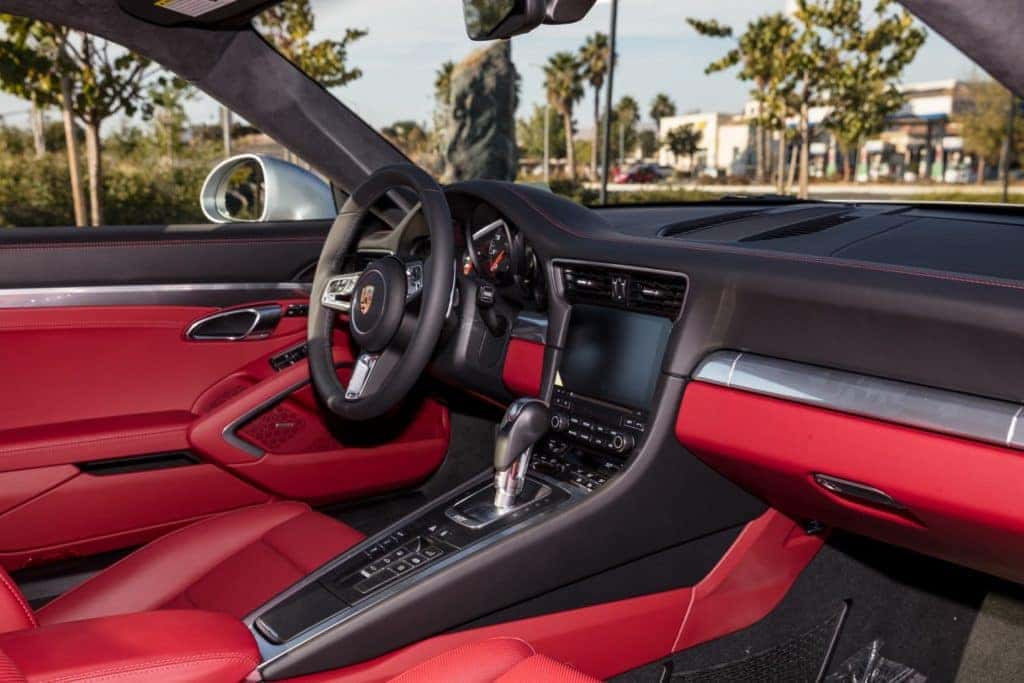 Browse our selection of Porsche models at Porsche of Fremont located near San Jose in the San Francisco Bay Area.
5. Mercedes-Benz E 300 Sedan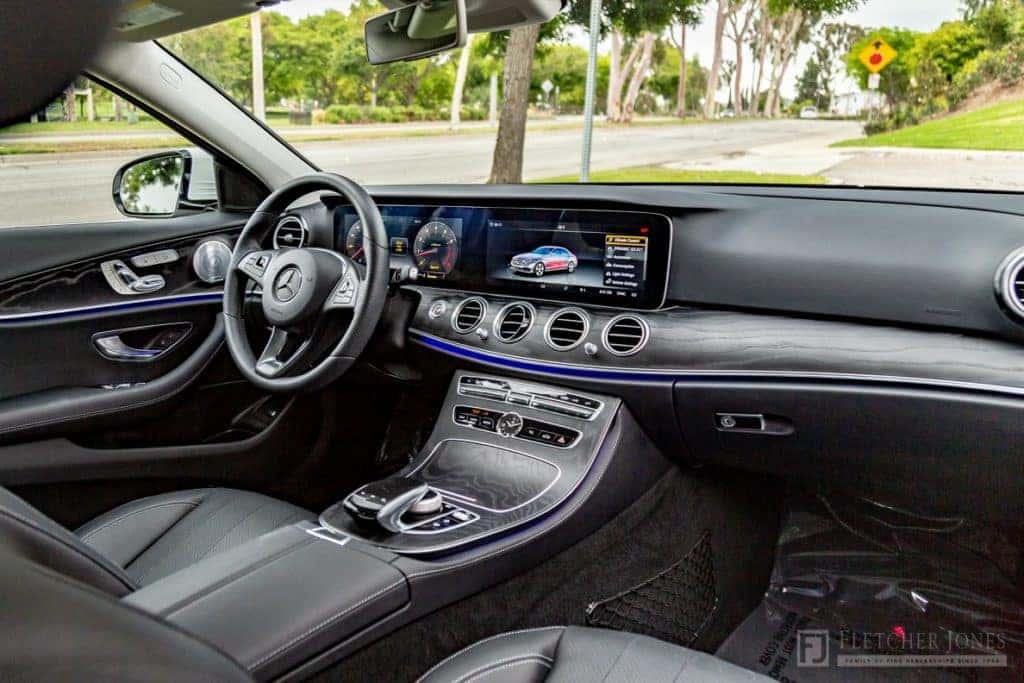 Let your sense come alive as you enter the E-Class cabin. Vivid screens like the 12.3-inch panoramic screen offers, entertainment, comfort settings using the intuitive touchpad on the console, and even navigation so you can arrive to your favorite restaurant in San Francisco, Los Angeles, or San Diego. You can even have the cabin air ionized and infused with aromatherapy for a tranquil and relaxing setting.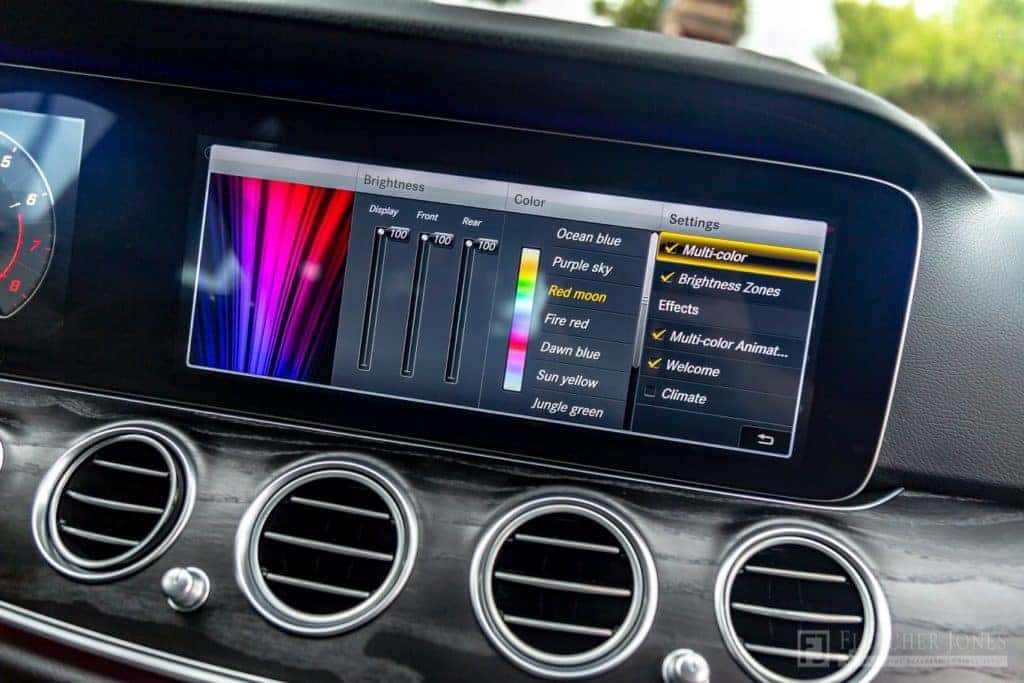 Opt to include the Active Multi-contour Seat package and sit back as you enjoy your choice of massage:
Active Workout backrest and Active Workout cushion
"Hot Stone Massage"
Activating and Mobilizing Massage
Wave Massage
Check out our inventory on the Mercedes-Benz E-Class.
4. 2019 Mercedes-AMG® G 63 SUV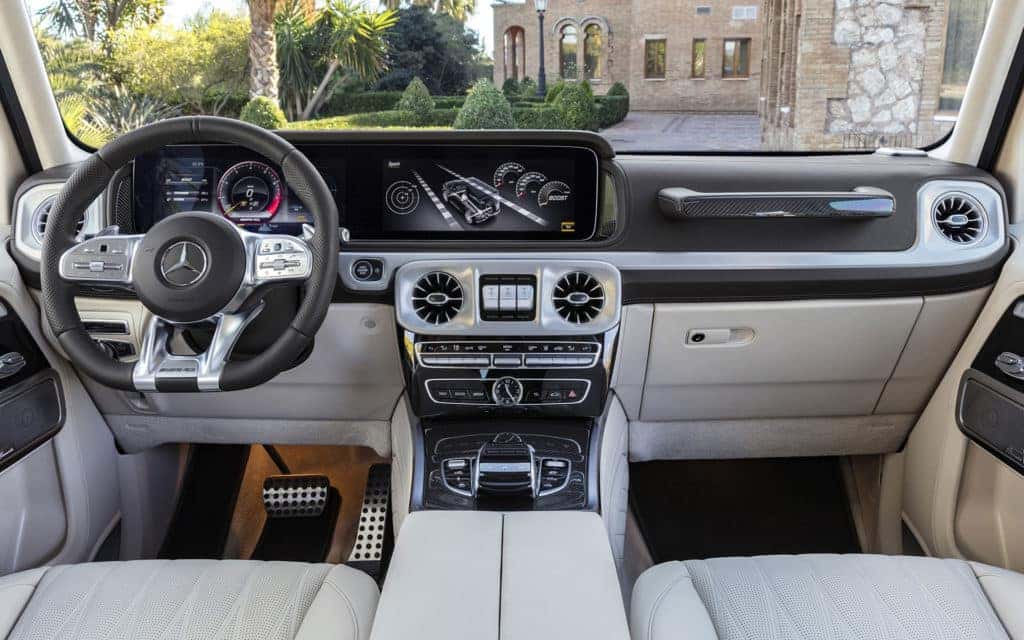 Bet you didn't think you could get a massage while going offroading, huh? While this might sound like a weird concept, it's definitely possible with the newly redesigned 2019 Mercedes-AMG G 63 SUV. The new G-Wagon has a completely updated interior including and a full suite of the latest Mercedes-Benz technology including two 12.3-inch displays that blend visually into a wide-screen cockpit, and features like, Parking Assist that searches for suitable parallel or perpendicular parking spaces and will expertly shift, steer, and brake for you.  Going on an off-roading adventure to Ocotillo Wells in San Diego County has never been so luxurious. Read more about the all-new 2019 G-Class here.
3. Porsche Panamera Turbo S E-Hybrid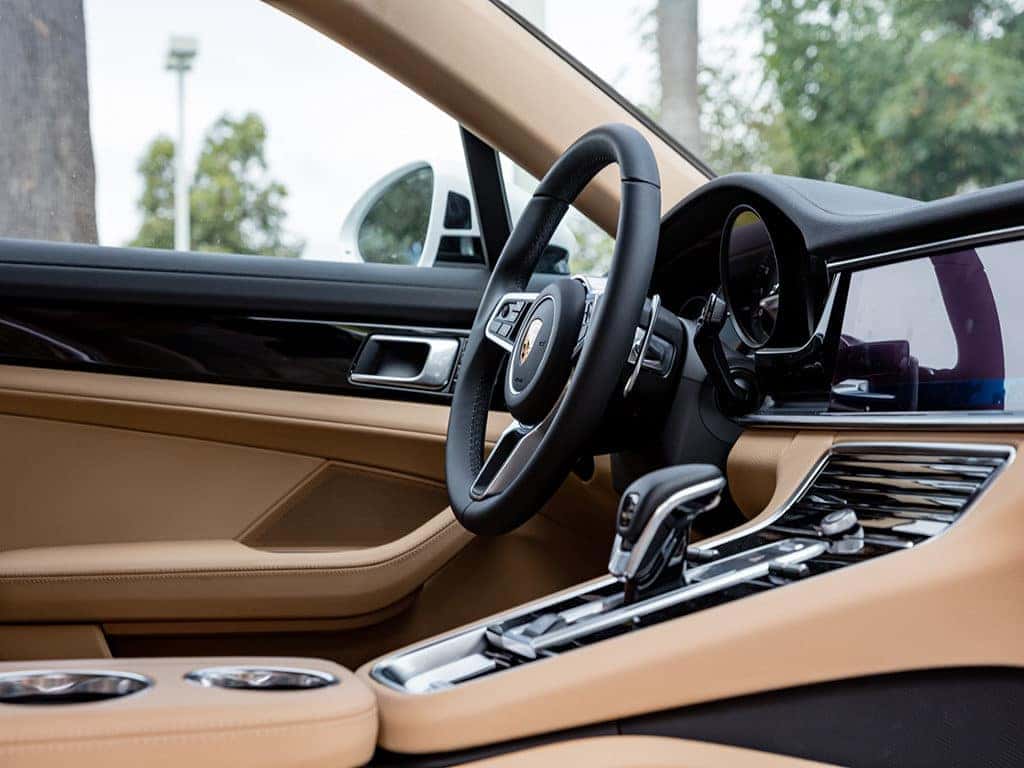 The Porsche Panamera has been completely restyled with a center console that ascends toward the front with a sophisticated, intuitive layout, and two high-resolution screens. It also comes available with 12 interior colors to choose from, as well as a panoramic sunroof, and Porsche rear seat entertainment for a cinematic experience! But these are just a few of the reasons why it made Wards Top 10 Interiors list.
2. Mercedes-Benz S 560 Sedan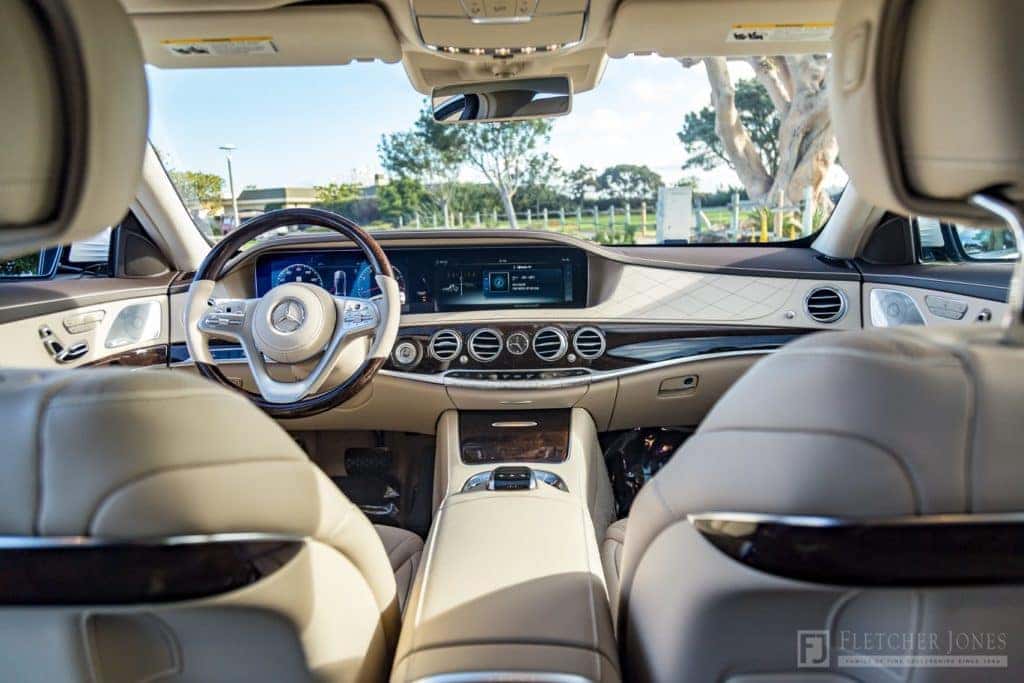 The S-Class is the crown jewel of Mercedes-Benz luxury sedans and coupes. Its palatial cabin offers craftsmanship at its finest like, its hand-tailored leather seats and all-new steering wheel fit for a king. The S 560 sedan comes with 14 unique interior colors, and a rich palette of trims to choose from. The 2018 Mercedes-Benz S 560 even comes with Energizing Comfort Control, a feature that coordinates the climate control, Air Balance fragrance, ambient lighting, audio system and even the available massaging driver seat and heated armrests.
1. Audi A8 Sedan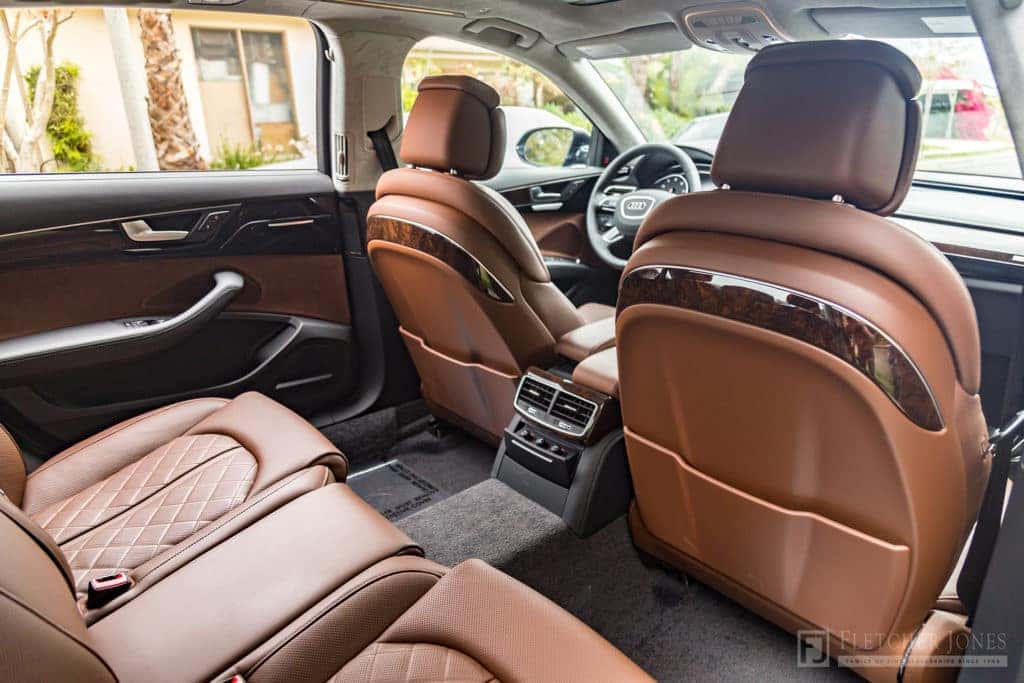 Drumroll, please! Audi's flagship model wins our vote for best interior, but we're not the only ones that agree with this decision. 83 members from 24 different countries crowned the Audi A8 as the World Luxury Car 2018.  In addition to its select materials and hand-crafted level build quality, the new Audi A8 sedan also features a relaxation rear seat package with foot massage!
Find Your Luxury Space
Visit any of our Fletcher Jones locations near San Francisco, Los Angeles, Orange County and the Inland Empire to take home your dream car today. Click below to find a location near you.