Home
A Drive Down Legacy Lane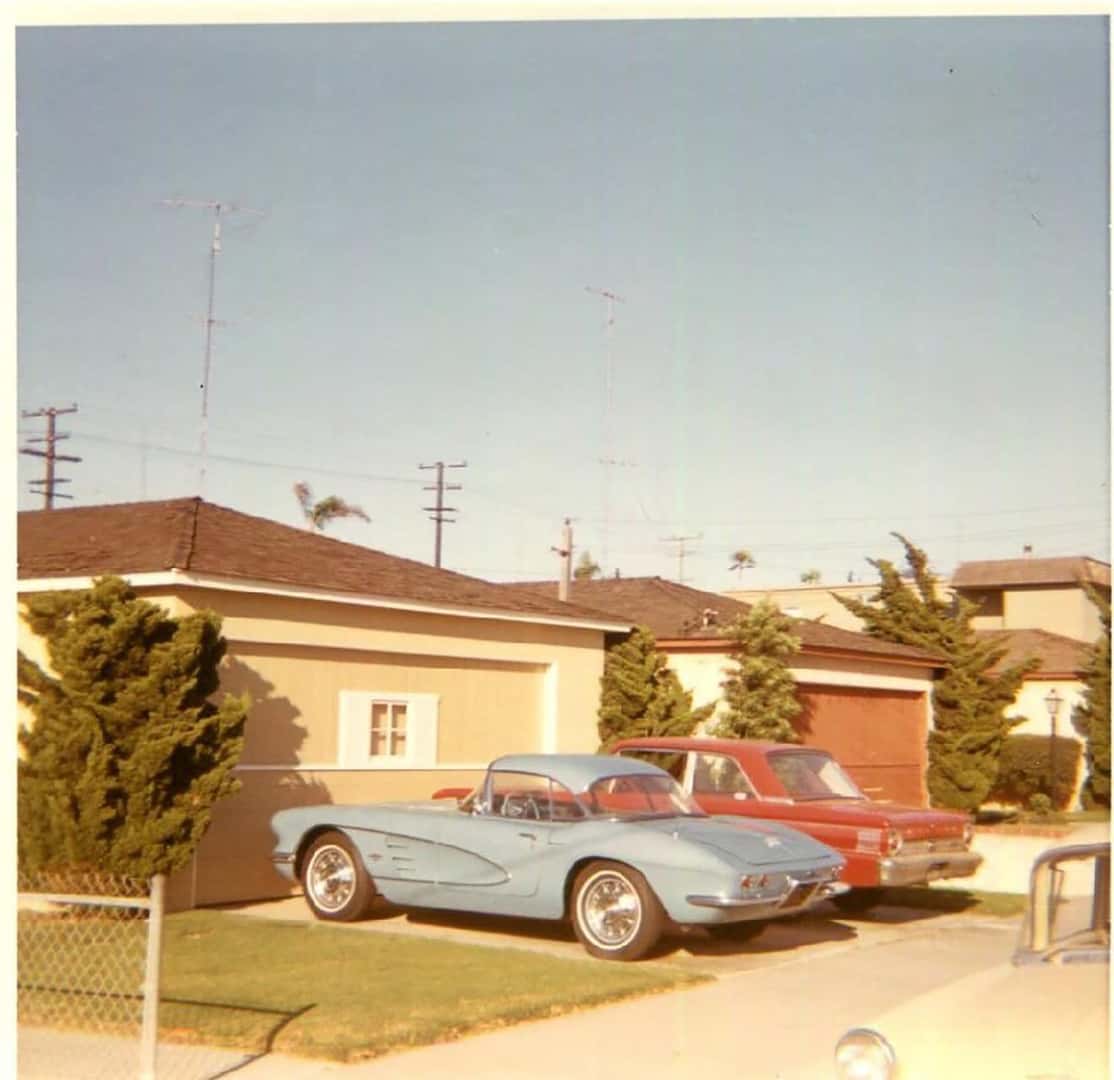 "It was great to see you guys are still around. My wife and I have a bit of history from your family of dealerships. We are the proud owners of a 1961 [Chevrolet] Corvette that was purchased from Fletcher Jones Chevrolet. 5001 So. Broadway in Los Angeles. In the paperwork, we found the bill of sale and original owners registration. Thought you might enjoy seeing those" – A Fletcher Jones Guest
Let's START the Engine: An Introduction
We were excited when our guest reached out to us and so graciously shared photos that highlight the Fletcher Jones Legacy. In response to these photos & the recent shift to digital learning, we have created a virtual exhibit for our guests to learn more about our history. You should always know the family history, right? Check out fun facts, trivia questions & photos below!
Let's BRAKE at 1946:
In 1946, Fletcher Jones Senior met a man that would change the direction of his life & career. This man, Fletcher Jones Senior learned, had become successful by selling cars and this conversation sparked Fletcher Jones Senior's entrepreneurial spirit.
Fun Fact: Fletcher Jones Senior met this man at a golf course!
Let's DRIVE: Law Student to Owner of A Modest Used Car Lot
Before switching gears to pursue a career in the automotive industry, Fletcher Jones Senior was enrolled at University of Southern California Gould School of Law. He left his studies to work on scraping together $1,200 – a veritable fortune in those days – to open a modest used car lot in Downtown Los Angeles.
Did You Know?: Fletcher Jones now has Mercedes-Benz, Audi and Porsche dealerships across California, Nevada, Chicago & Hawaii. Find your nearest location today!
Let's PARK For Trivia:
Trivia Question: What was the cost of a Chevrolet Corvette in 1961 vs. now?
A: In 1961, the starting price was $3,513. In 2020, the starting price is $58,900.
Trivia Question: How much did Jones Sr. sell his first vehicle for?
A: The first vehicle he sold rang up to $70!
Spot the Fletcher Jones Difference: Visit your nearest Fletcher Jones dealership for your next service & experience the Fletcher Jones Difference today!
Be Part of Our Moving History
Check out the Mercedes-Benz Certified Pre-Owned Sales Event – contact us today! We look forward to welcoming you to the family.
Interested in an Audi? Check out our online shopping tool to find your next Audi!
Share Your Own Fletcher Jones Memorabilia With Us!